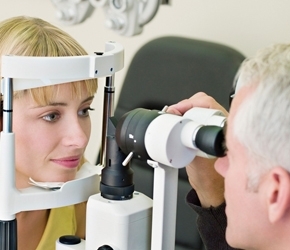 Eat for Good Vision
Protecting your eyes starts with the food on your plate. Nutrients such as omega-3 fatty acids, lutein, zinc, and vitamins C and E might help ward off age-related vision problems such as macular degeneration and cataracts, studies show. Regularly eating these foods can help lead to good eye health:
Eating a well-balanced diet also helps you maintain a healthy weight, which makes you less likely to get obesity-related diseases such as type 2 diabetes. Diabetes is the leading cause of blindness in adults.
Quit Smoking
Smoking makes you more likely to get cataracts, optic nerve damage, and macular degeneration. If you've tried to quit smoking before and started smoking again, keep trying. The more times you try to quit smoking, the more likely you are to succeed.
Wear Sunglasses
Use Safety Eyewear
Look Away From the Computer Screen
Visit Your Eye Doctor Regularly
Everyone, even young children, should get their eyes examined regularly. It helps you protect your sight and see your best.
Eye exams can also find some eye diseases, such as glaucoma, that have no symptoms. It's important to find these diseases early on, when they're easier to treat.
Depending on your eye health needs, you can see either an optometrist or an ophthalmologist for an eye exam. Ophthalmologists are medical doctors who specialize in eye care. They can provide general eye care, treat eye diseases, and perform eye surgery. Optometrists have had 4 years of specialized training after college. They provide general eye care and treat the most common eye diseases. They don't do eye surgery.
DOWNLOAD PDF